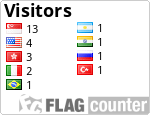 My plans for next update of Cyberstorm OS is:
Change some packages and update some scripts here. Maybe some scripts will be added but only safety scripts.
New upcoming version will be 1.0.3.
I try to elliminate every scripts, packages and more for faster booting and working with system.
Maybe new version 1.0.3 will have updated kernel and kernel sources of course.
And I try to make some more suprises for you! Oh ... on Sourceforge I have 3 download. I know that it's not big number but I am happy :)
And next big new is that I have made for users of Reddit new Hacking & Security Experts community so if you have a Reddit
Join us on adress http://reddit.com/r/Hackeddit!